Search the PBase Photo Database for Photos
Result Page:
1 of 1
schlangenadler Galleries Search Results 1 to 1 of 1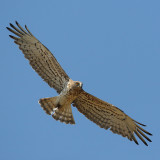 Short-toed eagle
by Christopher Plummer
schlangenadler Pictures Search Results 1 to 8 of 8

schlangenadler.jpg

03027658 www mangl at.JPG

Beaudouin's Snake eagle, Circaetus beaudouini

Circaetus beaudouini, Beaudouin's Snake eagle

Schlangenadler | Short toed Snake Eagle | Circaetus gallicus

Schlangenadler.jpg

Schlangenadler

Schlangenadler
Result Page:
1 of 1
All images are copyrighted.
Please contact the photographer before using an image for any reason.
Find contact info on the photographer's profile page.