Search the PBase Photo Database for Photos
Result Page:
1 of 1
samarqand Galleries Search Results 1 to 1 of 1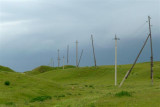 Uzbekistan
by Gabriele Hasslacher
samarqand Pictures Search Results 1 to 7 of 7

Wedding Pictures at the Registan, Samarqand, Uzbekistan

IZH 2125 Combi Samarqand Uzbekistan

MOSKVITCH 412 Samarqand Uzbekistan

GAZ Volga M24 Samarqand Uzbekistan

Samarqand & Central Asia: 'Contemporary Timurid Interpretations'

Page from a colossal Qur'an, Central Asia (probably Samarqand) ca 1400 1430

Central Asian tile from Samarqand, ca 1380
Result Page:
1 of 1
All images are copyrighted.
Please contact the photographer before using an image for any reason.
Find contact info on the photographer's profile page.