Search the PBase Photo Database for Photos
Result Page:
1 of 1
mount lyell Galleries Search Results 1 to 1 of 1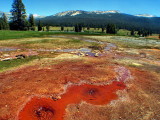 Visit ... Fwy 120 from East Sierra to Yosemite
by LeSon Photography
mount lyell Pictures Search Results 1 to 5 of 5

Mount Lyell From The East
(Lyell 102717 024 2.jpg)

Baryte Prince Lyell Mine, Mount Lyell, Queenstown, Tasmania.

Mount Maclure & Maclure Glacier
(IMG 3111 1.jpg)

West Coast Wilderness Railway.

Australia Travelog (Part 3)
Result Page:
1 of 1
All images are copyrighted.
Please contact the photographer before using an image for any reason.
Find contact info on the photographer's profile page.