Search the PBase Photo Database for Photos
Result Page:
1 of 4
Next
miche Galleries Search Results 1 to 1 of 1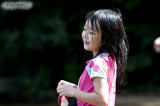 2011-08-miche
by Hugh
miche Pictures Search Results 1 to 10 of 37

Miche Booz Points on the Mole

2 Sisters Miche and Nicole

Mt Saint Miche 7.jpg

Paddy & Miche ride the Rudder

Lisa and Miche

Festivas Boule Saint Miche.jpg

2004.05.07 Initial build

Marla, Marte, Diane, and Miche 296.jpg

Miche Wabun Glacier
(GlacierNP090109 273.jpg)

L'AMOUR DU PAIN
Result Page:
1 of 4
Next
All images are copyrighted.
Please contact the photographer before using an image for any reason.
Find contact info on the photographer's profile page.