Search the PBase Photo Database for Photos
Result Page:
1 of 1
latte art Galleries Search Results 1 to 1 of 1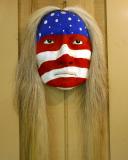 USA Indian
by n
latte art Pictures Search Results 1 to 9 of 9

latte art.JPG

Latte Art It's Not

Latte Art

latte and calendar

Dual Latte

20130224DSC 9792.jpg

Oct 30: Coffee




Coffee Time
Result Page:
1 of 1
All images are copyrighted.
Please contact the photographer before using an image for any reason.
Find contact info on the photographer's profile page.