Search the PBase Photo Database for Photos
Result Page:
1 of 50
Next
grey wolf Galleries Search Results 1 to 10 of 11

Wolf / Grey Wolf
by Art Wittingen

Grey Wolf
by Peter Darcy

Grey Wolf (Wolf)
by Rick & Josť van der Weijde

Grey Wolf
by Alick Simmons

Gray Wolf (Canis Lupus)
by Anna Yu

Wolves, Orono, Ontario
by Robert Jones

Jasper National Park, Canada
by Archiaston Musamma Family

Bay of Fundy Hopewell Rocks and Fundy Natíl Park - New Brunswick
by David Behrens

Finland safari - 2009
by Jan-Michael Breider

Plitvice Lakes National Park
by Tomasz Dziubinski - Photography
grey wolf Pictures Search Results 1 to 10 of 492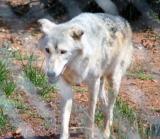 Grey wolf
Result Page:
1 of 50
Next
All images are copyrighted.
Please contact the photographer before using an image for any reason.
Find contact info on the photographer's profile page.