Search the PBase Photo Database for Photos
Result Page:
1 of 1
ferming Galleries Search Results 1 to 2 of 2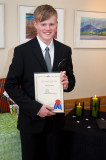 Ferming
by Arnar Már Árnason
ferming Pictures Search Results 1 to 3 of 3

Ferming Arnars.jpg

Ferming 1974. Ég fór einn með pening hundfúll!

Ferming Veru 1967.
Mamma, Bolli, Vera, Kjartan og pabbi.
Myndin er tekin á Bragagötu 25
Result Page:
1 of 1
All images are copyrighted.
Please contact the photographer before using an image for any reason.
Find contact info on the photographer's profile page.