Search the PBase Photo Database for Photos
Result Page:
1 of 2
Next
cup of coffe Galleries Search Results 1 to 1 of 1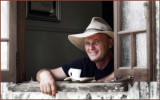 Cat Crap Coffee-Kopi Luwak. Australias-maybe The Worlds- most expensive cup of coffee.
by Mike Larder
cup of coffe Pictures Search Results 1 to 10 of 11

cup of coffe

Cup of coffe central market

A cup of coffe and ...

One more cup of coffe

In Creta one summer morning with a cup of coffe !

loving cup

Sandals*

Salt workers

bird droppings.jpg

Light Box XXXVI

January 23
Result Page:
1 of 2
Next
All images are copyrighted.
Please contact the photographer before using an image for any reason.
Find contact info on the photographer's profile page.