Search the PBase Photo Database for Photos
Result Page:
1 of 1
coblenz Galleries Search Results 1 to 1 of 1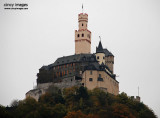 Coblenz, Germany (Koblenz, Deutschland)
by Cincy Images
coblenz Pictures Search Results 1 to 6 of 6

Café Coblenz, Karlsbader Platz, Bernkastel Kues

RIVER RHINE COBLENZ

RIVER RHINE COBLENZ

3rd Army (Green Back)

1939 a Miami Daily News story and photo of the graduating class from Miami High

Prussian Officer
Result Page:
1 of 1
All images are copyrighted.
Please contact the photographer before using an image for any reason.
Find contact info on the photographer's profile page.