Search the PBase Photo Database for Photos
Result Page:
1 of 1
bride dressing Galleries Search Results 1 to 1 of 1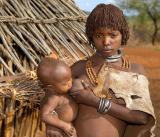 Hamer People
by Sergio Pessolano
bride dressing Pictures Search Results 1 to 8 of 8

dressing up the bride satisfied customer.jpg

dressing up the bride finishing touches.jpg

Just Waiting

'Al Aroos'

'Henna Aayin'

'Al Sabahyah'

'Al Maara'

Bridesmaid Cloned Out By Request
Result Page:
1 of 1
All images are copyrighted.
Please contact the photographer before using an image for any reason.
Find contact info on the photographer's profile page.