Search the PBase Photo Database for Photos
Result Page:
1 of 1
assumption convent Galleries Search Results 1 to 1 of 1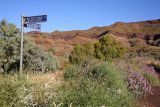 The Doom of Wittenoom
by andrew fildes
assumption convent Pictures Search Results 1 to 7 of 7

Assumption of Our Lady, André Gonçalves, 1759, Church of the Convent of Madre de Deus

Assumption with the Child (1490 1500), Nurnberg 6161

The Assumption from Destna (around 1450), Southern Bohemia 6122

The Church of Assumption

Epitaph with the Assumption and Donors, Nurnberg (around 1470) Hans Pleydenwurff 6136

Lublin. Church of the Assumption of the Blessed Virgin Mary the Victorious

Madonna of Most (before 1350) Prague, Capuchin Monastery of the Assumption in Most 5912
Result Page:
1 of 1
All images are copyrighted.
Please contact the photographer before using an image for any reason.
Find contact info on the photographer's profile page.